The best and greatest version of vSphere is finally here!
Instead of listing down all the new features, I'll be focusing on one new feature per article.
Have you tried managing multiple vCenter environments with different versions of templates spread across different sites?
.. I do and it's a nightmare. Looking for that one good version across different sites is painful.
In the past, you had to resort to Storage replication where the templates are located to have a consistent Templates across different sites.
Now, VMware heard our pain and introduced Content Library.
Content Library is a repository of VM Templates, vApps, and other files you want to share with other vSphere Administrators.
You can now:
– Create your own Library, publish this to other vSphere Administrator
and/or
– Subscribe to other Library published by other vSphere Administrator.
The concept is simple yet very helpful in this day and age where Multi-site implementation is becoming a norm.
Enjoy!
Few screen grabs:
Library Page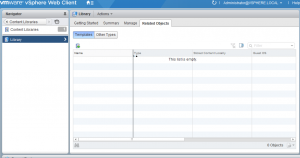 Add New Storage for Content Library use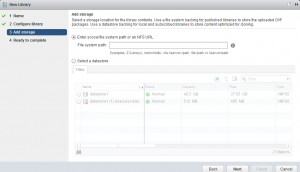 Subscribe or Create a new Content Library