vRealize Automation 8 is out! This is a big release as it marks feature parity with VMware Cloud Automation Service (SaaS offering). In addition, a new architecture which eliminates the need for Windows Server.
For this post, i'll document what's needed for an Enterprise Install of vRA8.
High-level diagram: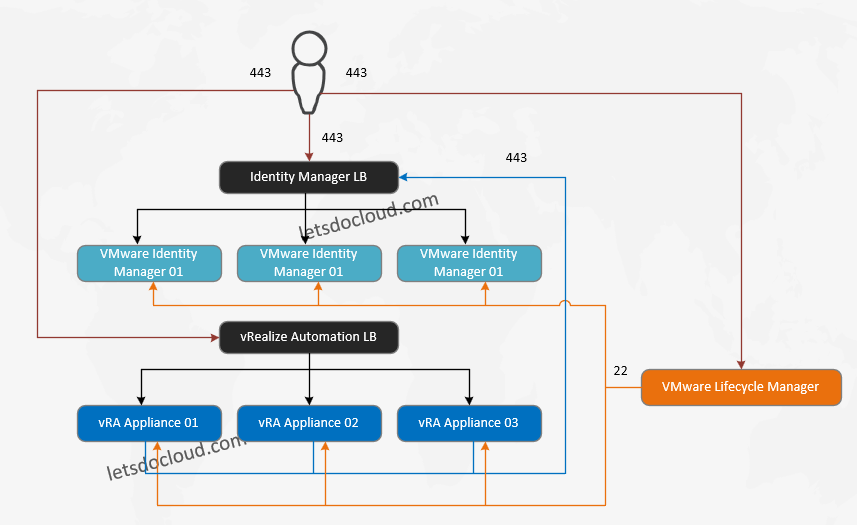 Components:
1 x Lifecycle Manager
3 x Identity Manager
3 x vRealize Automation Appliance
2 x LB to handle IDM and vRA, respectively
High Level Steps:
Prepare DNS/ FQDN records for all vRA, IDM, LCM, and LB VIP components.
Pre-create LB-Setup VIP. For vRA, point to only 1 member for now. The other two leave it disabled.
Launch LCM Installer, install as necessary.
Supply the LB details for the vRA. For IDM, keep it as single node for now.
IDM will be scaled via LCM

AFTER

installation so you only need to setup the LB after the installation.