The following post describes how to update vRealize Automation from 8.0.x to 8.1 manually. Most of the guides that tackles the topic assumes you are directly connected to the internet to pull the upgrade binaries. Unfortunately, this is not the case on some environments where the solution is deployed in an airgapped setup. With that said, here's the high-level steps on how to go about bring up the solution to 8.1
Update LCM to 8.1
Download the following: LCM Update Repo for 8.0 to 8.1

https://my.vmware.com/group/vmware/details?downloadGroup=VRSLCM-810&productId=938&download=true&fileId=c733f8fd210e4d1e3140d57d8903307f&secureParam=7f25c8d9722601366d75a335c06b225c&uuId=2ba1f10f-b84c-455a-833e-6fa4d36d7ba6&downloadType=#

The resulting file is an .ISO which you need to attach to the LCM VM and go to Settings -> System Upgrade

Click Check Upgrade
You should be seeing it picks up the contents of the ISO.
Snapshot first the VM before proceeding to Upgrade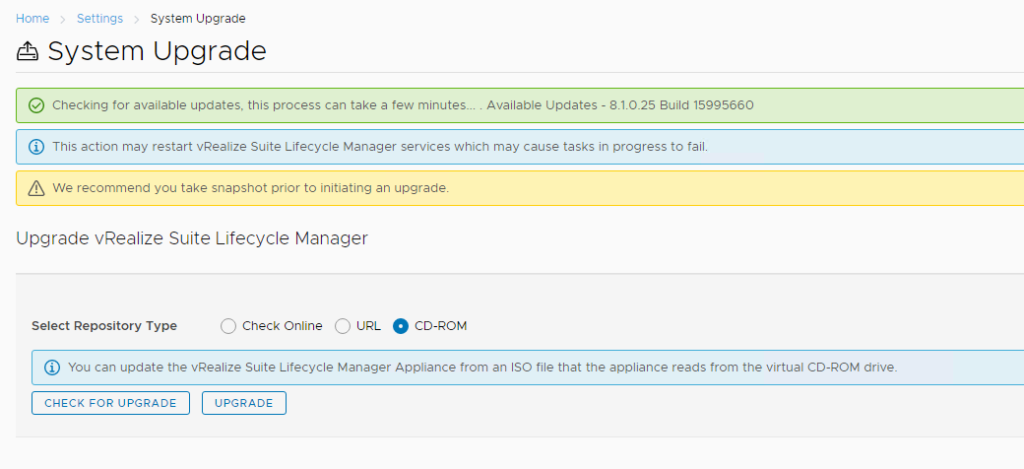 After upgrading, verify that LCM did upgrade to 8.1 by going to Settings -> System Details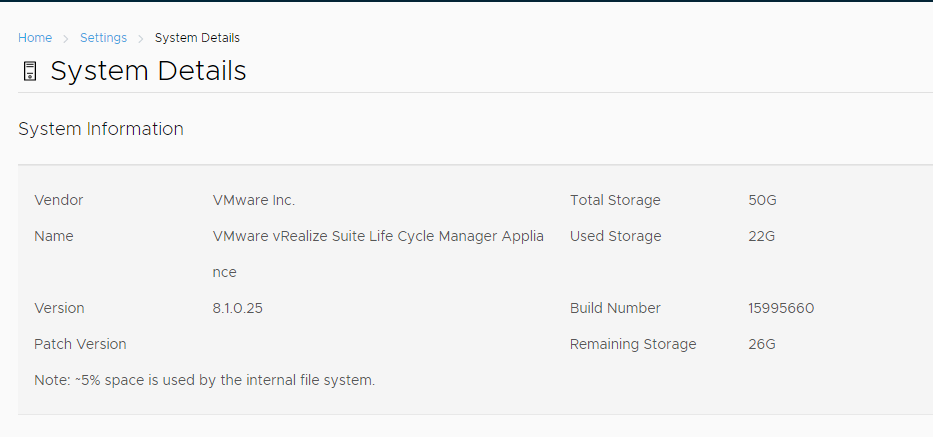 Update vIDM to 3.3.2
As of this posting (vanilla release of 8.1), updating of vIDM is a little bit tricky for airgapped installation. Please read thru:
Download vIDM offline package for 3.3.2
Next, upload the offline package to the system binary of LCM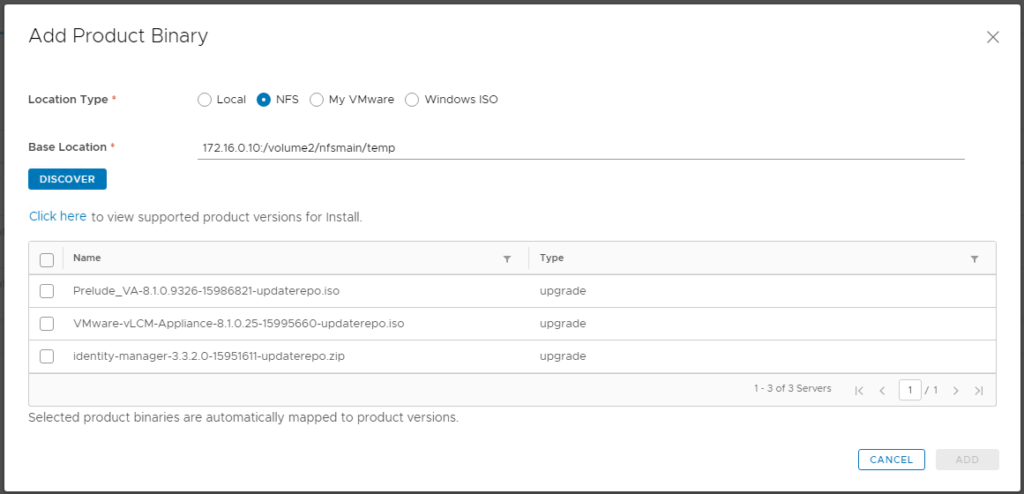 During pre-check, it would error out as it will try to connect to the internet. Just ignore and proceed

Update vRA to 8.1
Next, download updaterepo for vRA to update it from 8.0.x to 8.1

The resulting file is again .ISO which you need to upload to Product Binary

After uploading, proceed with the upgrade process via LCM.